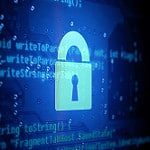 MANAGED IT & SECURITY SERVICES (Networking and Technical Support)
At National Software Systems, we know that your company's daily critical business processes rely on your computing technologies. The legal risks and repercussions of data breaches are becoming increasingly severe as technology is advancing. We recognize that it takes a high level of understanding and varied experience to assist you with your on-going operation. For this reason, we take a pro-active approach to support your business network. Our network engineers are well versed in system design, specification, migration, integration, security, upgrades and development.
Ask us about our complimentary evaluation of your systems.
We provide:
Initial Network Review, Assessment and Design
Installation Services
Hardware & Software Solutions
We offer Managed IT Services Plans with value-based pricing with comprehensive Cloud and security services. Our Basic and Premium Managed IT Service Packages include:
Cloud Services
Server Management
Security
Firewall Management
Networks
Workstation Management & User Support
Vendor Management